So I know that this month's theme can be a little… raunchy given the new meaning the 🍑 emoji now has online 😅😅 But what can I say? I love a little bit of controversy and I definitely LOVE fresh, juicy … PEACHES, ok? Get your head out of the gutter, man!
I went all out with the illustration and coloring this month, covering my pages with different drawings of peaches and shading them in with pastel pencils (you can also use colored pencils for this). I really, really love the effect of a mix of an illustrative and a graphic look.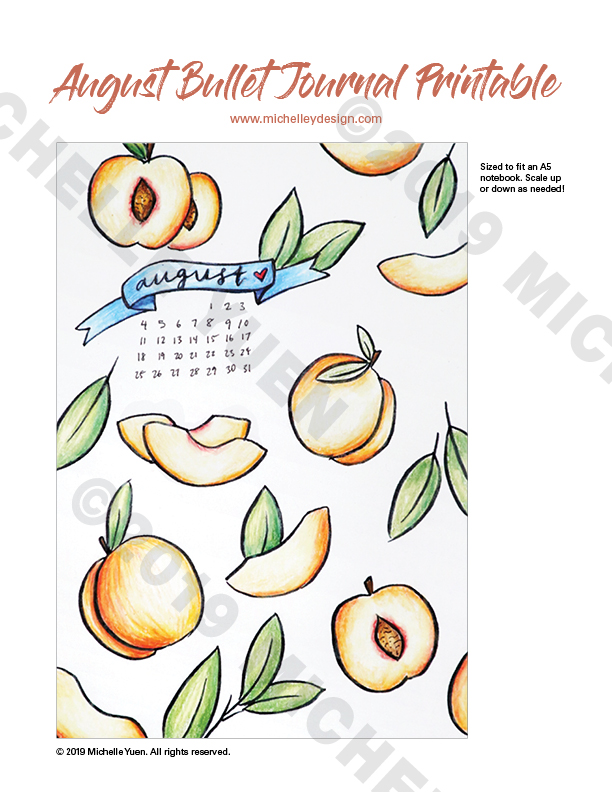 Other pages I included this month are a gratitude log, a "favorites" page for me to fill in at the end of the month, a goals page (one of the four journaling ideas from my last video), and a braindump page.